Angled Glycol Evaporators
Angled Glycol Evaporators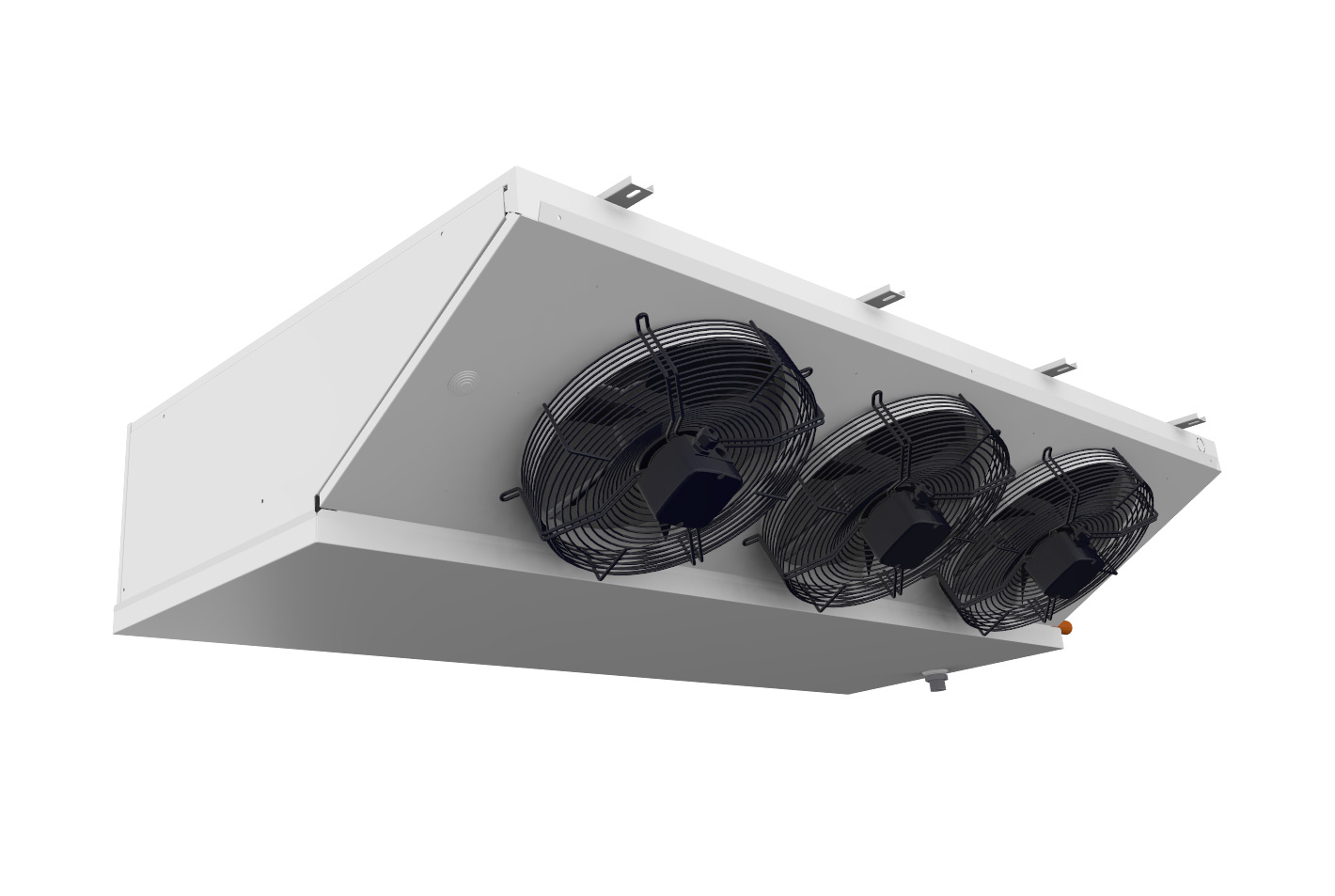 Angled Glycol Evaporators
Code: SO-GL
Capacity
The nominal capacities calculated according to European Standards that refer to SC10-SC11 conditions and are valid for Water-Glycol mix.
Coil
5/8 copper tube 0,40mm thickness.
Staggered copper tubes 50×43,3 mold geometry.
Aluminum fins 0,23mm thick.
The coils are designed with aluminum fins spaced 4-6-8mm crimped onto copper tubes.
Header input and output tube connections made of copper.
All coils are tested with 24 bar pressure.
Casing
The casing for Angled Glycol Evaporators are manufactured from aluminum.
All Angled Glycol Evaporators are painted with electrostatic powder paint RAL 7035.
Fans
Angled Glycol Evaporators provided Without Fans.
Available Fan diameters Ø300 / Ø350.
Defrost Heaters
DH1 Combination (Coil) is suitable for 0°C/+5°C cold room applications.
DH2 Combination (Coil+Tray) is suitable for -34°C/0°C frozen room applications.
Angled Glycol Evaporators provided Without Defrost Heaters.
File
GET AN OFFER
Send us a message
Are you interested? Let us know and we will contact you as soon as possible.
If you have any questions, please do not hesitate to contact us
CONTACT US