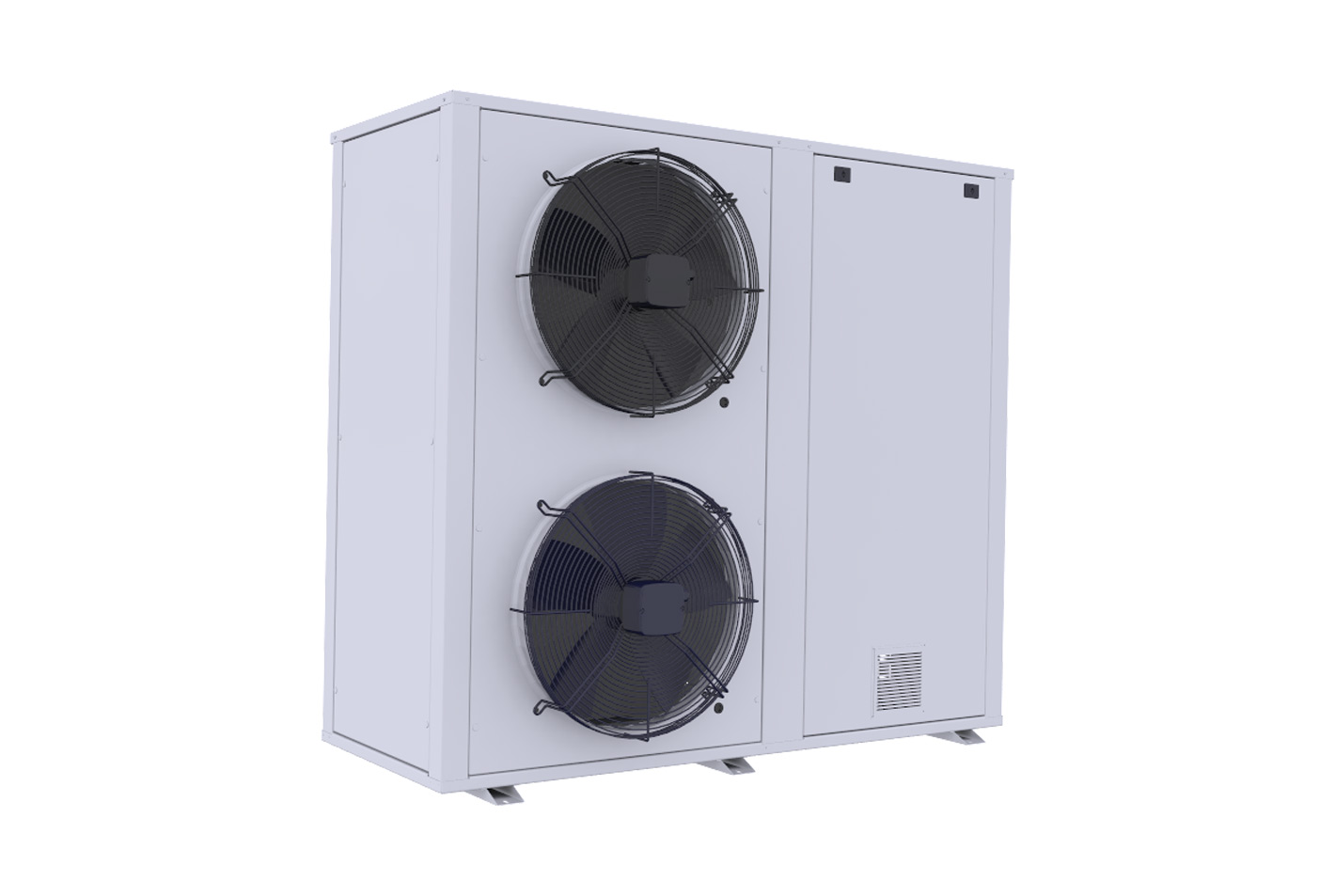 Condensing Units without compressor
Code: FCUB
Capacity
The nominal capacities calculated according to European Standards that refer to DΤ=15°C condition and are valid for R404A.
Coil
3/8 copper tube 0,35mm thickness.
Staggered copper tubes 25×21,65 mold geometry.
Aluminum fins 0,19mm thick.
The coils are designed with aluminum fins spaced 2,5mm crimped onto copper tubes.
Header input and output tube connections made of copper.
All coils are tested with 24 bar pressure.
The coil circuits are designed for refrigerants R404A, R507F, R449A, R507C, R134A, R407C.
Casing
The casing for Condensing Unit Boxes are manufactured from galvanized steel.
All Condensing Unit Boxes are painted with electrostatic powder paint RAL 7035.
Fans
All Condensing Unit Boxes provided Without Fans.
Available Fan diameters Ø350 / Ø400 / Ø450 / Ø500.
File
GET AN OFFER
Send us a message
Are you interested? Let us know and we will contact you as soon as possible.
If you have any questions, please do not hesitate to contact us
CONTACT US